"I thought this week showed how easy and productive it is to conduct a workshop virtually to produce meaningful and actionable results. Amazing!"
Director P&C, Department of Transport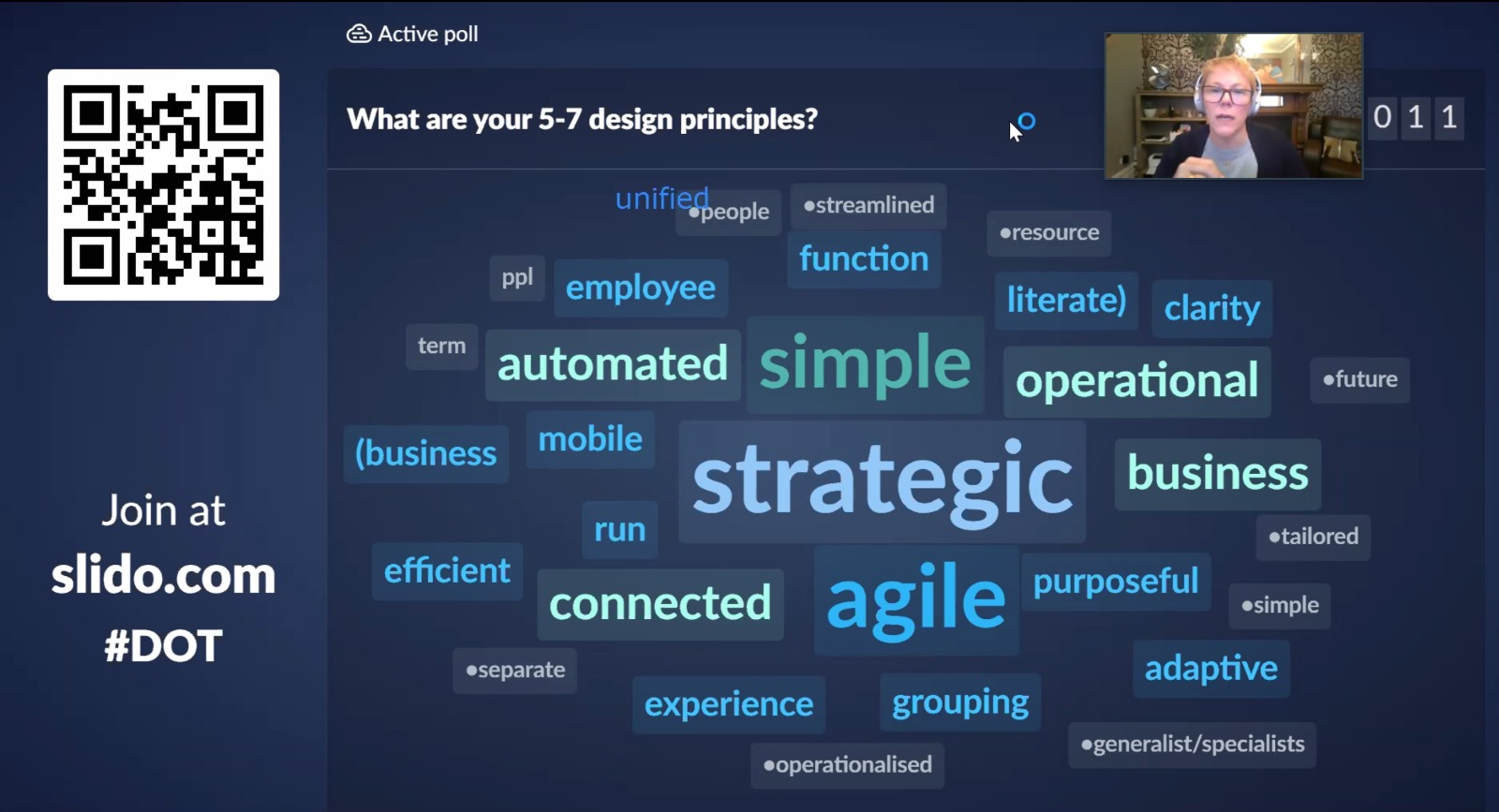 Complex conversations: enabled online.
Rebecca loves helping others to do business differently.  Her ability to synthesise complexity, challenge traditional approaches, engage teams and create alignment is well-regarded – and she can make it work online just as well as she does in person.
Most people are putting off their traditional 2 day offsite and planning days for fear that online workshops can be boring, poorly paced, and exhausting for participants.
Rebecca has worked extensively with clients to ensure that her online workshops:
Are well paced, taking advantage of additional productivity found working online
Are inclusive – favouring introverts as much as extroverts
Are varied – including reading, thinking, answering and discussion activities in equal measure.
Deliver outcomes quickly – by working on live documents together, Rebecca's workshops shape up final solutions far faster than traditional face to face ones.
The level of support you get from Rebecca before, during and after the workshops will ensure that your outcomes are met and a clear pathway to implementation is established.
Interested in Rebecca facilitating a session for your team?
Was amazed at how much we managed to get through in the virtual environment. Also brought the team together (even though we are physically distant!)
HR Director, State Government