"We found her to have a challenging, yet engaging style with a no-nonsense approach that was ideal for our senior leadership group. Our workshop outputs were practical, tangible and really resonated with the group and the business as a whole."
HR Director, Suburban Rail Loop Authority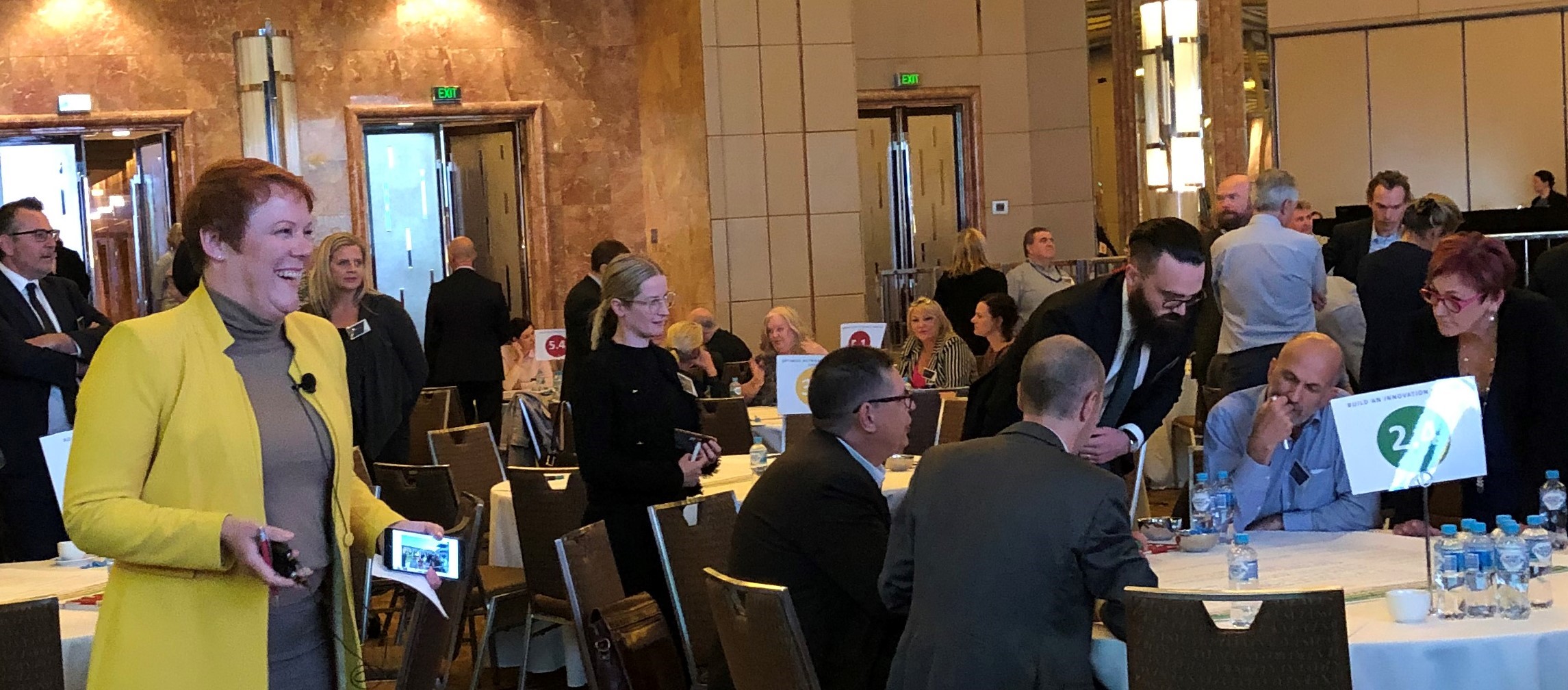 Rebecca loves to work with leadership teams to develop business & talent strategies or engage your broader teams in organisational change. 
She's a high energy, inclusive and expert facilitator that brings teams together to collaborate constructively on even the knottiest of issues.
Whether hosting your senior executive round-table, running an extended leadership workshop or facilitating an all-hands or townhall, Rebecca's no-nonsense planning, communication and hands on approach ensures that you get the outcomes you need.
Interested in Rebecca facilitating a session for your team?
She really understands the dynamic of change from both an organisational and personal perspective and helped us build the groundwork for constructive reform.
Sustainability Executive, National Transport Commission