SUMMARY: How to control the pace of work before it controls you
Just recently, I've been introducing a weekly nudge to the B-Suite Community to help us all set our week off on the right foot. Last week's nudge was this:
"This week, try to emphasize to your team that maximum effort doesn't always equate to maximum results. To help employees better manage their energy levels, try asking them – "what does it feel like to be at 100% intensity all the time?" then follow up with "How can you keep it closer to 85% to avoid fatigue?"" 
Why does this work? Well, none of us can run a marathon at a sprint pace – that's a sure-fire formula for burnout. But that's exactly what most of us are doing. The problem? When the pace picks up (as it always will) you have nothing left in the tank. 
85% is a high performance pace, it's not slack. But it gives you some space for the burst of speed you know you'll need. And you'll find you can sustain this pace – without burning out. 
But how do you actually make that happen? 
It's easy to say work at 85% – but it's far harder to actually do it. 
I hear you thinking – all these requests and meetings keep coming in and I feel out of control! 
I was feeling exactly that sensation recently – we have a huge few months ahead and I was getting a bit frantic – starting to run too fast – and I know that doesn't get results. In fact, for me the 'out of control' pace acts like a form of fear – I get brain-fog and so instead of going faster, I'm actually going miles slower. And I still think I wait too long before I stop and reset, but I'm working on that. 
The only way to achieve everything that's on your plate – and STILL work at 85% – is to be ruthlessly clear about the important stuff, and discard or delay someone else's stuff, irrelevant stuff, habitual stuff or old stuff. Stop and reset. 
The only way to control the pace of work is to have your own priorities. When you're at the mercy of everyone else's you are always out of control. 
Do this with me: 
Write down all your deliverables in the next 2-4 weeks. 
What are your deadlines? Make an easily-referenced list of these right now – you'll look them up a lot in the next few days in discussion with others. 
What time do you need to prepare? Block this in your diary right now. 
Who do you need to speak to and when do you need their input in order to meet those deadlines? Send an email to them about this right now. 
Review all other activity that is not associated with these critical paths, or clash with the items above – move or remove them. 
You can review this all again in three weeks, so don't get FOMO, get focused. And get to 85%.
_____________________________________________________________________________________________________________________________________________________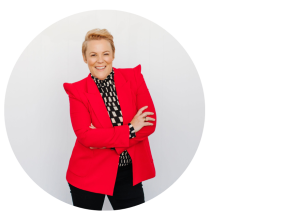 Rebecca is Australia's pre-eminent advocate for B-suite leadership – the expert in developing hi-impact B-Suite leadership at both a team and individual level.
Speak to Rebecca about:
Individual and group coaching
Team effectiveness and training
People & Culture Advisory
You can reach her on rebecca@boldhr.com